Matt Recker
We have all seen the recent images. Breezy Point in flames. The powerless and huge NYU Hospital being evacuated. Unfathomable flooding in tunnels and subways. There has certainly been death and devastation.
Some of our Heritage Baptist Church members are in the midst of it all. Leon and Lintia Lyons, faithful members for many years, have a small day care center and home in Far Rockaway. Both are severely damaged through flooding. Of course they are without power in their home. Pray for God's grace and help in their recovery. Leon serves as a deacon in our church, and Lintia is one of our Adult Bible Fellowship teachers. They have three children. Pray that God will provide and care for them through this time.
The Lyons Family in Far Rockaway, Queens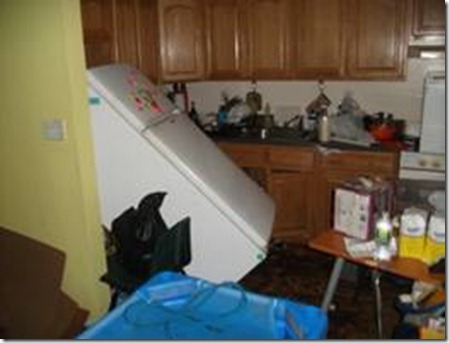 Sandy dumped over the refrigerator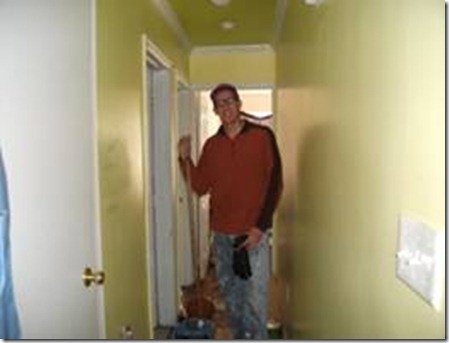 I assisted in mopping and cleaning their Day Care Center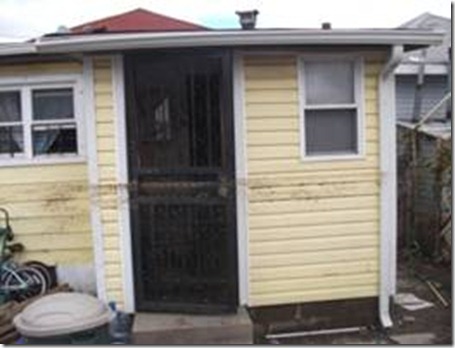 You can see the water mark halfway up their house
Larry in the Fulton Housing Projects
Debbie and I received a call this morning from Larry who had no food or water in his apartment, and no money. Larry cannot walk and moves by wheelchair. Debbie has been picking him up each Sunday and bringing him to church. Because he lives in Manhattan, we asked one of our members, Josephine, to bring him $40.00. It took Josephine nearly five hours to go a fairly short way on busses in Manhattan to bring Larry some money. Pray for Larry!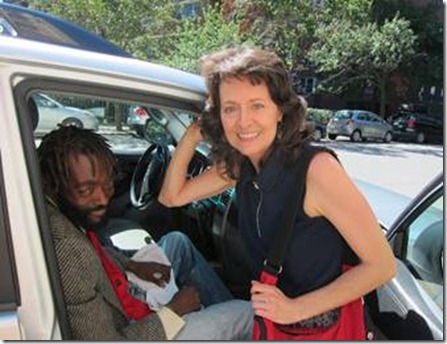 Debbie picking up Larry for church
Victor Chan's Restaurant at the South Street Seaport
Victor, his wife Stacy and two children have all been baptized at Heritage and serve faithfully. Victor is incredibly generous with God's people and has hosted evangelists, missionaries, and his pastor many times at Suteishi. Pray for him as he picks up the pieces after this massive storm, and for God to help him as he will be losing much needed business.
Suteishi Restaurant under 6 feet of water during Sandy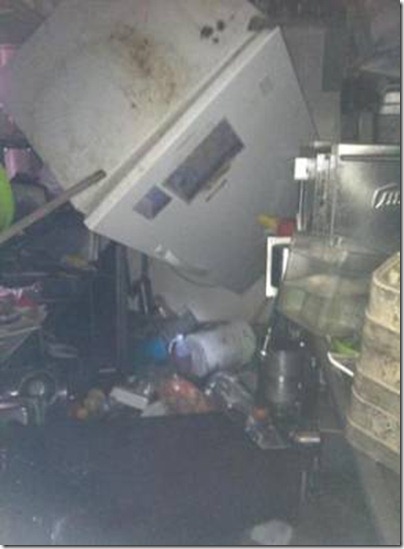 Inside Suteishi's kitchen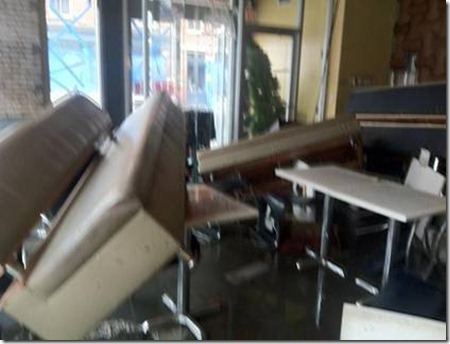 Suteishi's Fine Dining room
---
Matt Recker is the pastor of Heritage Baptist Church in New York City.