Roger Duvall
He remembers the landing well; some things can never be forgotten.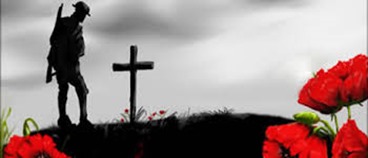 June 6, 1944, D-Day, Operation Overlord, the invasion of Normandy, the liberation of
France, the turning point of World War II. During the preceding months, more than 2.8 million troops were amassed in England, culminating in the simultaneous landing of 150,000 Allied soldiers against a massively fortified Nazi shoreline—the Atlantic Wall, as it was called.
These men were true heroes, although most who survived combat don't think of themselves that way. But French Consul General Pascal de Denuff recently described them in just those terms. On June 9th of this year he bestowed on my father, Harry Duvall, the French Legion of Honor, Order of Chevalier. Denuff stated, "The National Order of Legion of Honor was created by Napoleon in 1802 to recognize services rendered to the Republic of France on the basis of personal merit. It is France's most prestigious order. Today we pay tribute to six American heroes who almost seventy years ago risked their young lives for the freedom of France and Europe. France is what it is today, a free and sovereign country, thanks to their bravery and thanks to America. Today we remember that French-American friendship is bound in blood."
Dad was a twenty-one-year-old Private First Class in the 29th Division, 175th Infantry Regiment. The 29th was a National Guard unit Federalized in 1941 for a one-year term. Three years later, after being transformed into a flexible rapid deployment team, the 29th, attached to the 1st Division, formed the spearhead of the Omaha Beach invasion. The invasion occurred very much the way it has been portrayed over the past sixty-eight years: fierce fighting, death, confusion, explosions, rough seas, costly mistakes, mined obstacles, deafening noise, acrid smells, and fear, all met with bravery and determination. Their mission was, with the support of artillery landings, to take the beaches with the objective of opening up inland passageways for incoming waves of troops and equipment. But at Omaha most of the tanks and artillery sank without making it ashore. One rhino barge transporting a dozen howitzers lost eleven of them to the ocean, while no ammunition made it ashore for the one that survived. A combat-experienced German division held the fortified high ground. Many American soldiers were killed before even hitting the beach. Casualties were so heavy that orders were considered to withdraw the forces from Omaha Beach. Dad made it ashore and remembers hearing frantic commands to get off the beach. The enemy had guns trained on every part of it. Dad made it across the sand to the end of a cart path leading to hedgerows before being pinned down by fire from two machine gun nests.
The Allies took all five beaches that day, suffering approximately 10,000 casualties. Though a costly day, it was critical for the liberation of France and Eastern Europe and the ensuing defeat of Hitler. Dad made it through intensely close combat in the battle for the hedgerows over the next two weeks, close enough to smell the powder from the German rifle fire. At one point he could have reached out and grabbed the muzzle of a Nazi soldier's rifle. The rifle and artillery fire was continuous. Several of his friends were killed. His assignments as a scout kept him on the front lines. Original battle plans called for the 29th to take the town of Saint Lo within the first few days after the invasion. It took five weeks for them to reach Saint Lo, and even then it was not in the control of Allied troops until the fourth week of July. Saint Lo was reduced to rubble by then. The battles were fierce and the casualties were high. On June 17, while locked in a struggle between Saint Clair and Saint Lo, their battalion suffered fifty percent casualties on Hill 108, or Purple Heart Hill as it came to be known.
Just five days later Dad would be seriously wounded during a night mission that took him and three fellow soldiers two miles behind enemy lines in an attempt to take out German artillery. While crawling under enemy barbed wire, they were hit by grenades and pinned down by machine gun fire. Dad got assurance of his salvation that night. (The only thing Dad brought home with him that he took into the war was a small New Testament he was handed while getting on the bus to Fort Jackson.) After being hit, he remembers the chaos, making it back to a hedgerow, being loaded onto a Jeep to be taken to a field hospital, being given morphine, then briefly waking up before being evacuated. Dad spent the next four months in a hospital in England. After rehabilitation he was sent back to the front, catching up to his unit near Heerlen, Holland. They endured more casualties with close-arms combat at each village and crossroads as they inched through Belgium, meeting the heaviest resistance of the war as they entered the industrial areas of the Nazi homeland. Throughout that entire bitterly cold, wet winter, his shelter was in foxholes and remnants of destroyed buildings along the Roer River. As a scout he was often directly across from Nazi positions, calling in coordinates on German activity, so close that he could hear them talk at night, while dodging bullets and relentless artillery fire from both sides. To his south, America would suffer 90,000 casualties during the Battle of the Bulge.
Every combat veteran has an eyewitness story. Wars are won by the heroic efforts and sacrifices of individual people. Their bravery and heroic efforts brought an end to the horrible atrocities committed by Hitler. Their willing sacrifices have contributed to each of our freedoms. All of our war heroes need to be honored. Over 16 million Americans served in the military during WWII; 291,557 died in combat and 674,846 were wounded. Veterans Administration statistics report we are losing WWII veterans at the rate of 740 per day. By 2015 their current numbers will be reduced by half. Yet I'm reminded of what Solomon observed in Ecclesiastes 9:14, 15: "There was a little city, and few men within it; and there came a great king against it, and besieged it, and built great bulwarks against it: Now there was found in it a poor wise man, and he by his wisdom delivered the city; yet no man remembered that same poor man." Our nation needs to remember.
Last year at the 29th Division reunion we met Carole Duval, a visitor from Vierville-sur-Mer, a French village overlooking Omaha Beach. Carole is cofounder of an organization called Deep Respect. The intent of Deep Respect is to recognize and preserve the memory of the fighters of World War II who contributed to the success of Operation Overlord. With tears she explained to me that "you need to understand that in Normandy, we don't celebrate V-Day as our independence day, we celebrate D-Day. We know what the American soldiers did for us." Motioning low with the palm of her hand she said, "Even our little ones know."
Dad remembers the fallen as true heroes, "the boys that didn't come home." Some were friends from his hometown. The 29th Division had over 20,000 combat casualties in World War II during its continuous eleven months of combat, from its normal complement of 14,000 men. Over 4000 men were killed; many of their bodies lie buried in the cemetery just above Omaha Beach. Of the twenty-seven men in his platoon, Dad is the last. He still remembers the others' names. He is thankful for the French people who through their fighting and resistance helped in liberating their country. "I know that they suffered under the Nazi rule, and I hope and pray this never happens again."
---
Roger Duvall is regional sales manager, national accounts, for US Foods. Roger and his wife, Malinda, have been members of Faith Baptist Church in Taylors, South Carolina, for over thirty years.