Brenda Vaughn
Brenda Vaughn is the wife of the FBFI President, Dr. John Vaughn. Our gracious Lord took her home to heaven at 12:30 AM, EDT, Monday, September 2, 2013. She wrote this piece in 2000. It was originally published at No Tears in Heaven. We republish it here by permission.

After you read Brenda's testimony below, we encourage you to read on for two things:

1. A letter from the FBFI Board Chairman, Kevin Schaal, concerning a memorial fund

2. Testimonials from Dr. Vaughn's Facebook page for the convenience of other friends who don't "do" Facebook.
At age 52, I'm looking back on the years I eagerly looked forward to as a teenager. Did my life go according to the plan I outlined? No, but then lives rarely do. I won't even tell you what my plans were because now they seem so silly and shallow. The best part of the dream did come true — I have a wonderful husband and 5 lovely children. Oh, and don't forget, I have the 4 smartest and cutest grandchildren in the world!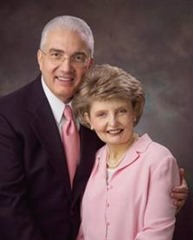 You see, I didn't plan pain and hardship for my life. As a teenager I did not know the value of the painful lessons in life. I had experienced plenty of them because of some choices others had made that affected my life. But, I reasoned, as soon as I am in control of my own life, I will make sure that nothing painful happens to me again. What I didn't yet know is that we are never in control of our own lives.
The most important decision of my life came when, as a child, I heard that God loved me, that He had died to pay for my sin, and that if I would believe and trust Him in simple childlike faith, He would cleanse me from the old sin of Adam that I was born with and make me His child for eternity. I believed Him, accepted His free offer of salvation, and escaped hell forever. What a marvelous tradeoff — my sin penalty for His salvation! God was lovingly orchestrating the events of my life to accomplish His eternal purpose for me.
At the Christian college where I went to study music, I met the smartest man I have ever known and married him two years later. While my husband was in the Air Force during the Vietnam War, God blessed us with two beautiful children, a girl, Debbie, and a boy, Johnny. "Perfect", I thought to myself. That was the part of my dream that included having children. (Little did I know that God was going to give us three more children before He considered our family complete!) In 1973, while my husband was stationed in Thailand, God brought people into his life to share the truth of God's salvation, and he was saved. Shortly afterwards he felt the calling of God to preach. With his term of military service over, we moved to Greenville, S.C. to enroll in Bible college and prepare for the ministry. Our third child, Becky, was on the way. We had no idea how God was going to use her to completely change our lives and the lives of thousands of others. During these years we were learning to trust God to supply food, money, strength, and stamina to get through school.
In the fall of 1977, with his degree in Bible, my husband was eager to preach. Faith Baptist Church was a small congregation without a pastor and with no funds to support one. After preaching there one Sunday, my husband told the men he would continue to work and support his family if they felt God could use him in the ministry there. That was 24 years ago and today he remains the pastor of Faith Baptist Church.
Seven months after we went to Faith, God allowed an accident in our home which reshaped the focus of our lives forever. I won't go into all the details here. We have written a book that tells the complete, transparent story of how God was revealing and burning away the corruption in our hearts. One Saturday night I was baking a cake for Sunday dinner, my husband was making a hospital visit, and the children were bathed and ready for bed. Two year old Becky was playing in the kitchen, occasionally disappearing to bring in a new toy. When she didn't immediately reappear, I found her in the utility room just off the kitchen. Somehow she had managed to remove the lid to the new, red gasoline can my husband had just bought that afternoon. He had filled it with gasoline so he would be ready to mow the grass, but having been called away before he could do it, brought it in from the back yard so that the neighbor children would not get into it and possibly get hurt. His intention was to take it back outside when he returned home.
Now Becky had overturned it and the gasoline was spreading into the kitchen. I moved quickly to retrieve Becky, but before I could reach her, the heat from the oven ignited the gasoline and there was an explosion. God gave me His supernatural grace to do what needed to be done. I knew if I didn't do something Becky would die. As I stepped into the room to pick up Becky, I called to my other children, telling them to get out. The old back door was stuck and hard to open, but we finally managed to get out and down the back steps. I was standing there frantically trying to smother the flames that covered Becky, barely conscious of the fact that I, too, was burning. I was not yet aware of the pain that I would later experience.
A neighbor came running to help. He took Becky from me, rolling her on the ground and I dropped to the ground to roll myself. It was a clear night and the stars were out. I remember thinking that at 29 my earthly life might be over. I remember feeling sadness, but even more so, a peace that came from knowing that God had promised me a home in Heaven with Him because I had believed Him for salvation years before. By the time I was able to stand up, the paramedics were already rushing Becky into the ambulance. Although I could hear her crying for me, I was not able to see her and they could not tell me much about her condition, except that it was critically important to get her to the hospital as soon as possible. Later at the hospital, my husband learned that Becky had sustained second and third degree burns over 92-95% of her body. She was in the hospital initially for 14 months. The doctors discouraged us from getting our hopes up for the first seven months. Only God's grace sustained us through that time. The next 2 years of her life were spent in and out of hospitals for reconstructive surgery. Over 60 times she has endured surgical procedures in the past 22 years. Her survival and retention of her ability to learn and grow is an undeniable miracle.
I found Debbie and Johnny huddled together under a tree, and tried to comfort them, finally realizing that my appearance was frightening them. My neighbor's wife took them across the street to her house to wait for friends who would take them to their home and care for them. The paramedics were urging me to lie down so I surrendered myself to their care. They immediately began to remove tight clothing and jewelry, start IVs and record vital statistics. I became aware of the pain, and I was afraid. There had been no way to get word to my husband, so he arrived home to ambulances, fire trucks, police cars, and a crowd of people in our yard. He knelt by my side and we cried together as I tried to explain what had happened. Through his tears, he said to me, "Honey, I don't know what God is doing, but we must believe that God is in control, and that He will give us the grace to trust Him." How thankful I am for that grace of God that enables us to walk by faith and not by sight!
Even today, when I find myself in unexpected circumstances — things that frustrate the orderly plan for my day or things that permanently alter the course of my life — I stop and ask myself three questions: Does God love me? Is He in control? Will He do what is right? The answer to all these questions is an emphatic "Yes!" an answer not based on what I feel at the moment, but based on the unchangeable promises in the Bible. The Word of God is the key to having peace in the midst of the storm. In it are all the answers to the problems of life. He assures us of His constant presence and His sufficient grace (more than enough, not just enough). Grace is the God-given ability to do right when we don't want to do right or think we are unable to do right. We know we must do right so we pray for God's grace and He promises to give it. That grace causes us to persevere when it seems impossible, to endure overwhelming pain and loss without becoming bitter.
The road ahead was long and hard; indeed, we are still traveling it. My injuries were severe. I sustained second and third degree burns over 60-65% of my body and spent the next 7 months in a hospital in Charleston, S.C., separated from Becky. It would be Christmas Day before I would see her again at the hospital in Cincinnati, Ohio. After that visit, it seemed that her spirits lifted and she began to improve. At last the doctors took her off the critical list. Now, at age 25, she has a sweet spirit and a desire for God to use the trials in her life to help others who are hurting find hope and peace through Christ.
Becky was saved at the age of 6 and asked her father to help her write a gospel tract that she could give to people who saw her in her wheelchair and wondered what kind of accident could cause her obvious disabilities. God has used her tract printed in English, Spanish, and Japanese to reach people all over the world. She is now enrolled in a Christian college pursuing a degree in writing. Heaven is sweeter today — there will be no limitations there. Becky will have a new body for eternity and we look forward to the day when Christ will say "Becky, welcome home. Well done, thou good and faithful servant."
Ask me now if I would change the circumstances of my life and I will answer, "absolutely not!" Although the things that have happened were not part of my plan, God's plan has taught me so much about Him and about His heart's longing to have fellowship with me. Through failure, I have realized my total inability to do anything except sin apart from His grace. He is my dearest Friend, my Savior, and my Heavenly Father. I look forward to someday living with Him forever.
Jeremiah 31:3 says "…Yea, I have loved thee with an everlasting love: therefore with loving kindness have I drawn thee." Another one of my favorite verses is Jeremiah 29:11, "For I know the thoughts that I think toward you, saith the Lord, thoughts of peace, and not of evil, to give you an expected end." We never have to be afraid of God's will because this verse tells us that His thoughts toward us are of peace and not of evil.
Friend, don't miss out on God's plan for your life. He won't lead you the way he led me. He has a different plan for your life, but you can be certain it is the best possible means to achieve what He created you for —Christlikeness. Knowing that brings peace.
The fire for the Vaughns was not a tragedy. God has done marvelous things in our lives and in the lives of others through the ongoing burning away of the dross in our lives. A true tragedy is that some go through the "fires" of this life, and then go on to spend eternity in the fires of hell because they reject the free gift of salvation provided by our heavenly Father through the sacrifice of His beloved Son. Won't you trust Him today?
---
The Chairman of the FBFI Board, Dr. Kevin Schaal circulated the following letter this afternoon.
September 3, 2013
Dear FBFI Family,
As you all probably know by now, Brenda Vaughn went to be with her Savior in the very early moments of Monday morning. Over the years, Brenda made great sacrifices for the FBFI in giving her husband away to travel and serve our fellowship. She also dearly loved you all and enjoyed greatly ministering to pastors' wives.
Her sweet testimony for Christ through pain and hardship has been such a blessing for so many. We will miss her greatly, but we also rejoice that she is with her Lord.
We would like to express our love as a fellowship to our President, John Vaughn, and his family in this time. Our FBFI treasurer, Doug Wright, will be collecting gifts for Pastor Vaughn to meet his family needs as he sees fit. Please be generous and send gifts to:
Brenda Vaughn Memorial
c/o Pastor Doug Wright
FBFI Treasurer
Keystone Baptist Church
15 Keystone Lane
Berryville, VA 22611
540-955-3410
Or, donate online at Keystone Baptist's homepage.
May God richly bless you all,
Kevin Schaal
Chairman
Fundamental Baptist Fellowship International
---
Yesterday, September 2, 2013, the following notice was posted on the John C. Vaughn Evangelistic Association, Inc. Facebook page:
If you have a special memory or funny memory of time with Brenda, please feel free to post it here or message it to us so that we can share it with the Vaughn family. Thank you.
Jo C — when john and Brenda moved to Greenville she wnted to learn to play the piano ,so she talked me into coming to her house to teach her piano and she shared her secrets to making beautiful cakes…she made the cake for our first baby shower…she was a hard worker for her family and for the Lord…i will always treasure the memories we shared…she was a great example to me, a new mom !
Esther B G —Two years ago at our wedding she told me, "Esther, make SURE he always has clean socks! He can't serve the Lord without clean socks. "
Paula G — Pastor and Mrs Vaughn came to do a retreat in WV and when we picked them up from the airport she had a Louis L'Amour book she was reading. Some of my family had read a lot of those growing up but I didn't expect to see Mrs Vaughn reading, The Last of the Breed. I asked about it and she said she was reading them because her husband liked them and she wanted to please him by reading one. She did say she was enjoying it though. I have never forgotten that small thing she did for her husband and learned much form my few contacts with her.
Sue H — Brenda is my 1st cousin but we weren't close as age and distance kept us apart. But when my dad, her uncle, got Alzheimer's disease, I had a very rough time dealing with it. We started emailing and she ministered to me from her bed. She helped and encouraged me tremendously and I got to know her this way and she had a sense of humor that also helped. She led my father to the Lord, and many people tried that for years but he loved her and trusted her and she never gave up on him. I will always be grateful to her for what she did for this end of the family. She suffered so much in her life but did it with dignity and she truly was an inspiration to all that knew her!! She will be missed but she is home.
Kim L — McDonald's drive thru a couple of years ago: clerk, "Your mom looks a little sad on such a beautiful day"
Me, "Yes, I'm getting ready to take mom back to the nursing home and that makes her sad!"
Brenda's face, PRICELESS
As we drive off, Brenda, "I can't believe you let that woman think I was your mom who lives in a nursing home!" We both laughed until we cried!!! I hope there aren't any pranks in heaven because I know she will be planning my pay back for all the things I've done!!!! I will miss that face!
Debbie V — This is how she ended an email to me a while back: OK, hubby time. He is ready to relax and he wants me to relax with him. Probably some brain surgery on the Discovery channel! The last time Becky had surgery several years ago she told the doctor as they rolled her into the OR……."Video tape this – my dad will love it!"
Linda H — I have many precious memories, but probably the most special one was 2 about months before the fire, they were visiting our home in Myrtle Beach, and she said that she was willing for God to do whatever He had to in order for her to be used of Him. We loved to hear her sing that song: "To Be Used of God." We had no idea what God had in mind.
Linda H — Another special memory was going to Charleston, SC to see her when she was in the Burn Center. It was about 1 hour before time for here body to be scraped in that vat. She was shaking so hard that her whole bed shook. My heart was greatly touched. I was very humbled and wondered why he chose her instead of me. I think I know now, because I don't know if I could have endured as she has. She has been a great blessing to me. I loved her.
Kathie M — With all the trial, suffering and constant discomfort, I never heard Brenda complain. She always wanted to know how everyone else was doing even though what we were going through paled in comparison. She genuinely cared about whoever she was talking to…and that was A LOT of people! I loved her and look forward to seeing her again, but I will no doubt be in a very long line!
Mary B H — In 1993 knocking on a Prophet's Chamber door at a church where Brenda was speaking to a Women's Conference and surprising her is a great memory. She had no idea I was in the area and we had a really wonderful time. My friend doesn't have to be brave anymore!
Carissa F — In April of 1991, The Lord called my husband into the military chaplaincy. We started making our plans to attend BJU for his MDiv. The Vaughn's came to Pensacola to the church we were attending for special services. It was a joy to meet Mrs Vaughn and have her over to our home. She was such an encouragement to me as we faced the big challenge of moving to Greenville. In 1993 she became our pastor's wife for the next six years. I had the privilege of gaining insight from her wisdom while attending Bible studies, ladies conferences, Sunday school classes, and through personal interaction. No matter how she really felt, she always had a smile on her face. The joy of the Lord was very evident in her life. She loved her God, her husband, her family, the ladies her church, and the many other ladies she mentored along the way. I knew she understood the challenges I and my family would be facing as we embarked into military. I think she had a special place in her heart for us military wives. Thank you Vaughn family for the ministry you have had to our family and for showing us how live graciously through adversity. Much love and prayers are with you as you miss you wife, mother, and friend. We rejoice with Brenda as she no longer is constrained by this earthly body and she has the full reality of her Savior and heaven.
Jamie W — She's fully radiant meeting our sweet Wesley just three months ago.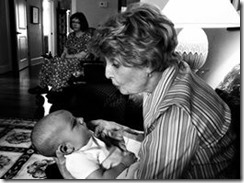 Monique L — Just a little while after I moved to Greenville to teach at Hidden Treasure, the Vaughn's were moving out of the parsonage. Mrs. Vaughn knew that I came to Greenville with very little. She told me she had some things for me. When I got to the house she had a few pieces of furniture and an entire set of beautiful china.
I asked her why she would give a family heirloom to me. She said, Why wouldn't I?"
Little did she know that I was having such a hard time adjusting to leaving all of my family and friends. Her gift made me feel like I was part of her family.
Someday I hope to have a china cabinet to display the beautiful dishes. When I am feeling homesick and out of place, I look at the beautiful dishes and remember the smile and hug that welcomed me.
I may not have known Mrs. Vaughn as long as others at Faith, but I do know that her act of kindness and love brought me through a tough time. I love you Mrs, Vaughn. I can't wait to see you with no pain, no sickness, and no heartache.
I am praying for the entire Vaughn family.
Rosa S — Long time ago, when Brenda and pastor Vaughn were bringing us to The Lord on their first visit to Dominican Republic….even when things came out different that what they wanted for us, I will never forget this day….I will never forget her, my dear Ma…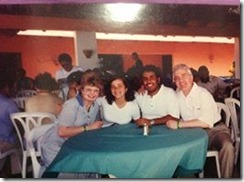 Rosa S — I also remember in one of our many visits to Greenville, she made a great meal for me and Rafael, including corn casserole and some chicken wrapped in some kind of pastry….I ate so much that she was making fun of me! At the end I never got that recipe…but never forgot the great times at that house with Becky drinking Dr Pepper and having pizza….great memories never go away…
Rosa S — some old pics from different trips to Greenville, including my daughter and other friends…memories…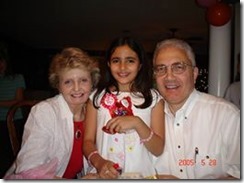 Cindy G F — I posted this on another page, but many years ago I went with Brenda to the Bill Rice Ranch where she was speaking. That was probably 1980. For some reason they thought she was my mother (we are only 7 years apart). So we have laughed over the years about that. I also remember very clearly, sweet little Becky, who was probably 4 or 5 telling everyone she was precious. She had so many people tell her that, she just started telling others. Their Daniel and my Jess were the same age, so we were pregnant together and over the years talked a lot about our boys and their struggles. Someone else mentioned that she was always concerned about others.
Yoichi I — Pastor and Mrs. Vaughn came to Japan in 2004 and we were privileged to have them to the church I just started to pastor. On the way back to where they stayed, we stopped by near Tokyo Bay, called Odaiba. They looked very happy, walking hand in hand. I am sure she was very tired after a long trip, but she was willing to ride two hours with us one way. It was such an encouragement to have both Pastor and Mrs. Vaughn in Japan.
Nigel T — John and Brenda came to speak at our church one Sunday, probably around 2001/2 and we had the pleasure of inviting them to our home for lunch rather unexpectedly, and had a wonderful time around the table sharing, laughing and joking along with our pastor, Kyle Paisley. We then had to drive them 45 miles to the train station so they could catch their train to London to meet their next engagement, but with little time to make it, I drove them as fast as I could, (had to break a few speed limits…!) and dashed onto the station, just as the guard was blowing his whistle…. we yanked open the train door, pushed them on, shouted goodbye, and the train pulled out….phew!! We have laughed with John and Brenda about that journey since as it will always stay in our memories. Brenda was such a sweet lady and remains close to us in our hearts for the friendship she showed my wife Julie and I.
Momoko C — I met Pastor and Mrs. Vaughn at the Conference in Japan in 2004. From the beginning to the end, she always smiled and talked to me with Christian love. Every time she talked to me, I felt warm. I was just a member of church, not a staff (still now), but she wrote a card for me. How sweet it was! I can only remember her smiling face.
Kathy S B — Brenda will always have a special place in my heart. In 1977 she was used, by the Lord, in an unusual way to get the ball rolling for a blind date for me. She had called a phone number expecting to talk to someone about the details of an upcoming baby shower but instead she ended up talking to this person's neighbor. To be a blessing, the person with whom she was talking had shared his phone with the neighbors. He took the message and being a typical college aged guy started to play "20 questions" with Brenda on the phone. He asked, "So, where do YOU go to church?" Brenda picked up right away to the line of questioning and said, "Oh, MY HUSBAND is pastor of Faith Baptist Church." This quick thinking guy asked, "Does Faith have a college and career group?" She said, "We have THREE young ladies that come regularly." He then asked, "Do any of them play tennis?" Brenda said, "Yes, Kathy Swokowski plays tennis with her dad." Suddenly, she realized she had given my name to a complete stranger. Brenda began asking him questions about himself and his walk with the Lord. As soon as she hung up she called me and said, "Kathy, you won't believe what I just did…I gave your name to a complete stranger and he is probably going to call you for a date." That blind date ended up becoming my future husband, Henry B —. Through the years Brenda would joke with us about deserving all the credit if this marriage lasted but she wasn't responsible at all if things went badly. Well, 34 years later we still praise the Lord for His Divine intervention into our lives and for His using Brenda to help write our love story!
Deborah H F — I posted on the other page as well…so many sweet memories. PV dragging her away when she needed to rest and not be talking so much. Listening to my tearful confession of sin and telling me that God always forgives and I was making it bigger than His infinite forgiveness. Godly counsel that I still rehearse in my mind. Fun humor. Her transparency. Yellow roses. She and PV singing the "Mercies of God". Emails at midnight (her hours of energy so different from mine). Our lady in pink by our Pastor's side. Her fragrance will always be with us as her influence lives on in so many lives.
Orestes N S — Some years ago she was praying for me. What a great blessing to know that. I really want to be a blessing praying for other ministers serving abroad.
Phyllis M — As a deaf person and a quiet person around many people, Brenda always took the time to communicate with me, whether it was by a smile, a kind word, or a hug. Because I have five children, I watched closely because I knew she understood the chemistry of five under 'not so perfect' circumstances. She has been a personal heroine of mine for years as I've watched and learned graciousness and kindness while displaying a horribly wicked sense of humor. Without her knowing, her life was a monumental influence on me. Still is!
---
Funeral Arrangements:
Viewing and Funeral with be held at:
Faith Baptist Church
500 West Lee Road
Taylors, SC 29687
Viewing: Friday, Sept. 6, 2013 from 4:00 P.M. to 9:00 P.M.
Funeral: Saturday, Sept. 7, 2013 at 1:00 P.M.
Graveside service to follow